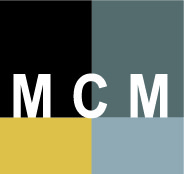 MCM Group, an international planning and design firm, will join the 47th International Federation of Landscape Architects (IFLA) World Congress held in Suzhou, China, May 28-30. Hosted by the Ministry of Housing and Urban-Rural Development and the IFLA, the theme of the 2010 Congress is "Harmony and Prosperity – Traditional Inheritance and Sustainable Development."
MCM Group's Claudia Zhang, general manager of MCM Group China and Mark E. Krebs, P.E., president of PACE, MCM Group's civil engineering partner specializing in water resources, attended the conference and exhibition. MCM Group is dedicated to designing iconic, memorable and sustainable projects throughout the world.
In the past 60 years China has made tremendous achievements in all areas of landscape architecture, especially in national and provincial Garden City actions, urban green space system plans, design and construction, preservation of historic gardens, and national parks stewardship and management.
China's rich and diverse natural and cultural resources and belief in seeking harmony with nature are the basis for it's philosophies and way of life. Chinese landscapes and gardens strongly reflect this idea, and Chinese traditional gardens have been honored by being referred to as "the mother of world gardens."
The Congress will focus on cherishing and protecting traditional natural and cultural values. It will try to balance tradition and development in today's society in the broader context of rapid globalization and urbanization. Suzhou is an excellent example of achieving this balance — an old city in which historic sites, traditional gardens and successful modern landscape development are mingled together.
The sessions will include protection of Natural and Cultural Resources; Eco-system Rehabilitation/Restoration/Development; Landscape Planning and Design; Landscape Architectural Education; Sustainable Landscape Construction and Technology; Landscape Stewardship and Management; and Landscape Planting.