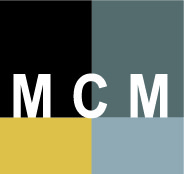 Masdar City is the world's first to rely entirely on solar and other renewable energy sources
PACE, a civil engineering firm specializing in water resources, was awarded a contract by Masdar City to create 18 unique and sustainable water features, at a combined total of 19,000 square feet. The reflecting pools, entry features, water jet play areas, and water treatment wetlands will integrate the full renewable and clean technology lifecycle.
Masdar City, located in Abu Dhabi, UAE, is the world's first planned city that will rely entirely on solar energy and other renewable energy sources, such as sustainable, zero-carbon, zero-waste ecology.
PACE, a member of MCM Group International, is world-renowned for developing solutions that require a high degree of ingenuity, creativity and innovation to problems of unusual complexity. Few companies can offer as high a level of expertise in both water treatment / reuse systems and recreational water features.
PACE designed Masdar City's water quality management system to collect rainwater as well utilize recycled water with a centralized treatment system that will maximize the benefits of sustainable technologies, and realize the highest levels of resource efficiency.
Water usage in the water features is further minimized by designing the features to hold water only in the late afternoon and evening when evaporation rates are lower; when dry, the water features act as sculpture art.