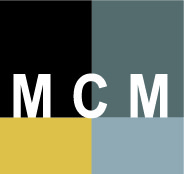 MCM Group's founder and CEO Michael C. Mitchell toured the University of Michigan, Ann Arbor campus this week, speaking with students across many disciplines about the thinking, expertise and strategy behind designing "optimal environments" in China where construction is booming and the focus is quickly turning to sustainability.
Held at the university's Erb Institute for Global Sustainable Enterprise, these seminars, part of ongoing collaborations between the University of Michigan and leading international architectural firms to develop and enhance socially and environmentally sustainable economies, expose students in the Law, Business and Art and Design Schools to practical applications of their studies.  The focus of the University's programs is to provide graduate students real-world examples of how their skills can create lasting positive impacts throughout the world. The value of these lecture's are a key part of the educational process at the University of Michigan's internationally recognized cross-disciple graduate programs.
As one of the graduate students, Patrick Lord stated,   "MCM's approach to problem solving in the Chinese culture and the attention that the company pays to people's different thought processes has given me insight into my career in real estate dealing with multicultural issues."MCM Group International is a planning and design firm focused on sustainability and with a portfolio of more than 2000 projects in 59 countries. Mitchell is currently overseeing 12 projects in China where MCM Group has become a leader in establishing green design and building practices.