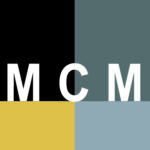 Changsha, Hunan Province, June 30, 2012. A round table discussion was held with the CEO of MCM Group, Michael Mitchell, in Changsha City, with more than 20 professionals from tourism investment groups and real estate developers to discuss current real estate trends and future development opportunities. Also attending the roundtable was the head of the Commercial Bureau of Changsha City, and the head of the Changsha Chamber of Commerce Real Estate Group.
Changsha is one of China's 20 most "economically advanced" cities and in addition to producing machine tools, aluminum cement, rubber, ceramic, and papermaking plants, in recent years, the city has become an important creative center for TV and entertainment. With its many TV stations producing some of the most popular programs in China, including Super Girl, a Chinese female version of American Idol that became the most watched program ever to air on Chinese TV. These programs have also brought a new entertainment industry to Changsha, including singing bars, dance clubs and theater shows.
Mr. Mitchell presented several strategies to utilize culture and entertainment to become the basis for further development in Changsha. With Changsha's rapid population growth over the last two decades, the city is embarking on the development of several new districts and requested MCM's assistance in further planning and development ideas.
Mr. Mitchell and MCM team members are returning in September to hold a cultural tourism seminar for area planners and developers.