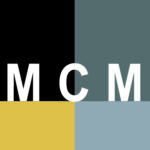 MCM Group formed a strategic partnership with Tianjin Huafa Architecture providing MCM with its fourth office in China in the important northeastern city of Tianjin.  Tianjin Huafa Architecture is a leading Tianjin firm with a strong background in government projects.  MCM Group was represented in the signing ceremony by its President, Michael Mitchell with Tianjin Huafa Group represented by its President, Mr Fang Liang.
The purpose of the strategic partnership is to strengthen the practices of both firms.  As Mr Fang Liang of Huafa Architecture stated, "partnering with MCM gives Huafa access to the latest international trends in architecture, including MCM's expertise in Experiential Design – a leading people oriented, sustainable design approach."
Mr. Mitchell was equally enthusiastic about the partnership, "Huafa is highly experienced in the Tianjin market, one of China's most important and dynamic growth centers.  Partnering with their practice provides MCM a deep bench of professionals to draw upon allowing MCM to undertake the very largest and complex projects in the region."
MCM and Huafa are currently assessing several potential projects and hope to begin their first joint design efforts after the Chinese New Year.
The joint offices are located in the Huayuan Industrial Zone of Tianjin.  There address is 7th Floor Building A, Lanyuan Road No. 5, Huayuan Industrial Zone, Tianjin PRC.
Tianjin is located in northern Chinaand one of the five national citiesof the People's Republic of China.  As such it is governed under the direct administration of the central government.  Tianjin borders Hebei Provinceand Beijing Municipality, bounded to the east by the Bohai Gulf portion of the Yellow Sea.
Tianjin is divided into the old city and the Binhai New Area. Binhai New Area is a new growth center in China producing an annual GDP growth rate of nearly 30% over the last several years.  In terms of urban population, it is the sixth-largest city of the PRC, and its urban land area ranks fifth in the nation after Beijing, Shanghai, Guangzhou, and Shenzhen.