November 24, 2015, Beijing, China. MCM Group has been awarded the National Master License Rights for the exclusive development of Garfield Children Education and Activity Centers throughout China, by Paws, Inc. Branded as Garfield World, the centers offer children from 1 to 14 years a full range of fun-filled education and entertainment experiences, while ranging in size from 2,000 – 3,000 sm.

Paws, Inc. is a privately held U.S. company and the sole owner of the copyrights and trademarks for GARFIELD and GARFIELD Characters. Paws, Incorporated was founded in 1981 by cartoonist Jim Davis as a creative house to support Garfield licensing. Today the company, located in rural Indiana, USA, handles not only the creative aspects, but also the business concerns of the corpulent kitty worldwide.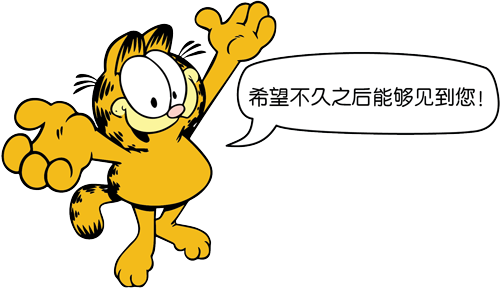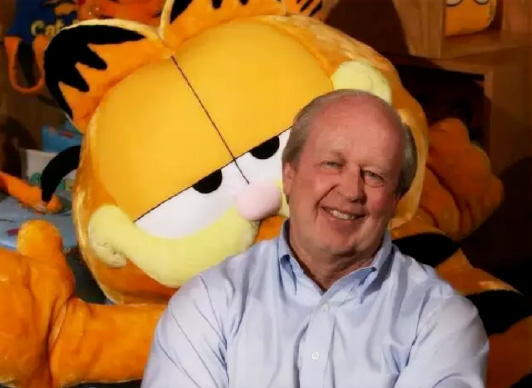 Jim Davis, creator of Garfield
Jim Davis not only guides the pencil that draws the comic strip, but is also the guiding force at Paws, Inc. Jim is involved in the day-to-day business and takes personal responsibility for shaping and growing Garfield, a character known and loved for more than 35 years. "We make every effort to provide the best service in the licensing industry," says Davis. He has been instrumental in guiding each step in developing Garfield World to be an international leader in providing early childhood programs.

For over 40 years Michael C. Mitchell, the founder of MCM Group, and his company have been involved in the development of numerous children's programs. "We teamed with Paws to bring the very best in childhood programs to China because of what Garfield represents," stated Michael Mitchell. "Garfield is the world's most widely syndicated comic strip; Garfield is one of the most beloved cartoon characters in the world and widely recognized across China; Paws has a vast library of print and video material that children enjoy; and the Paws team are highly supportive of bringing the best international children experiences to China," said Mitchell.

"We are working very closely with MCM," comments Karen Blank, Vice-President International of Paws, "to ensure that we do everything possible to make Garfield World a great success in China." Further support for Garfield World in China is provided by MediaLink Entertainment, Ltd., the Hong Kong based Asian licensing representative for Garfield. "We look forward to building Garfield promotions and campaigns that support this exciting project. Garfield World can truly be a crown jewel of our Garfield strategy in China," says Noletta Chiu, General Manager of MediaLink.

MCM Group International is a Los Angeles based planning and architectural firm with practice areas in lifestyle, experiential and children's programs. Founded in 1984, the company has worked on more than 2,000 projects in 59 countries. MCM started its China operations in 1999 and has been successfully headed by Claudia Zhang, China General Manager, for the past decade.