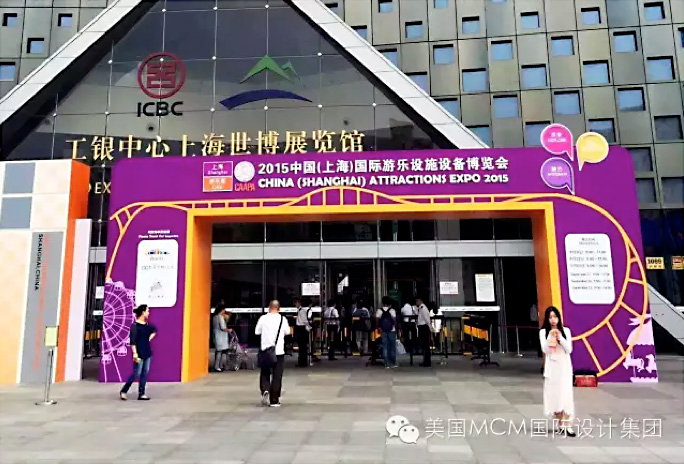 September 23, 2015, Shanghai, China. The 2015 China (Shanghai) International Amusement Facilities Exhibition was held in Shanghai Expo Exhibition Center from September 20th to 23rd. MCM group was invited to attend this exhibition to share their experiences developing amusement programs.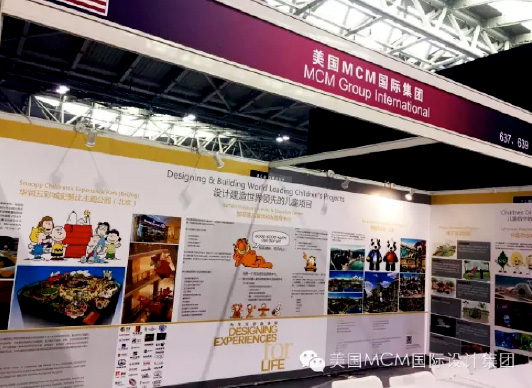 MCM Group International share their experiences developing amusement programs
Celebrating their 25th anniversary, the China International Amusement Facilities Exhibition covers 17,000 sm of exhibition space featuring 200 companies from all over the world, including exhibitors from United States, Canada and Germany. The show attracted over 20,000 professional visitors and investors, representing an industry worth 20 billion RMB. MCM Group's involvement was predicated on their enormous influence on theme park design.

During the past 30 years, MCM Group has designed memorable projects all over the world. While featuring the customary services of economic feasibility analysis, planning and design, architectural design and landscape design, this year MCM also showcased interactive design, sustainable design and Garfield edutainment. MCM Group holds the exclusive development right for Garfield-themed centers in China.