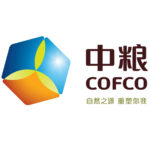 MCM Group wins major design competition with COFCO, China's largest food company. Called China Beijing Agro – Ecology Valley, the project is a new concept presenting the COFCO green lifestyle in a 1715 MU development. The project showcases COFCO's lead food company factory tours and demonstration of agricultural fields. The design contract parallels one of China's national priorities to be a world leader in sustainable developments. The China Beijing Agro-Ecology Valley project is one that will not only demonstrate organic agriculture, low-carbon, and environmentally-sensitive residential development, but also focus on strengthening COFCO's brand and market share. MCM is pleased to work with COFCO in further exemplifying the "new agricultural life" in China.

Located approximately 38 kilometers from Beijing and composing of five villages in the Liulihe Town, Fangshan District, the innovative COFCO plan will develop a world-leading sustainable countryside demonstrating a specific and unique new concept of tourism. The zone will include green organic agriculture, landscape agriculture, nutritious, healthy and safe food promotion.

Within seven separate distinct, and uniquely designed zones the park will represent modern agriculture and ecological land forms. Pasture, Forest, Mountain, Orchard, Flowers, Vineyards, and Exotic Plants and Birds comprise the themes and structures of these seven natural elements. The seven zones will showcase livestock and equestrian shows, farm machinery exhibits, walking paths and horse trails, rock climbing and a look out platform, farmers market, hotel and spa, herb and flower gardens, and wineries. Visitors, families, and guests can enjoy the pastoral countryside, green environment and relax. The seven zones provide a place of leisure with a harmonious combination of man, nature and environment. The COFCO leadership has stated that both programs and entertainment offered at the park embody "healthy and safe nutritious food as a way of life." The experience is both cultural and science oriented serving as a welcoming weekend trip for Beijing visitors.

The COFCO Product Pavilion and Eco-Center will express "life, health, and nature." With stylish planning the new eco-park will combine life, work, and entertainment in one exciting location. A balance between an ecological, low-carbon lifestyle helps achieve harmony between man and nature. Ultimately COFCO hopes the project will enhance the quality of life for tourists, visitors and residents alike.