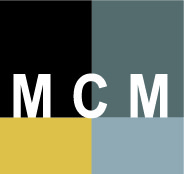 MCM Group CEO Michael C. Mitchell, along with leaders and key officials from 18 district and county tourism bureaus, were invited by Beijing Municipal Tourism Bureau to attend the Tourism Planning Achievement Summary and Commendation.
Mitchell spoke about tourism planning and attractions management brought international tourism development concepts to the audience. An internationally recognized destination, lifestyle and community planner, Mitchell has contributed to more than 2,000 projects in 59 countries over this 35-year career. Among his most well-known successes was serving as Group Vice-President of the Los Angeles Olympics. He also served as a senior planning consultant to six other Olympic Games, four World Fairs, and has worked with many of the largest leisure, recreation and property development companies in the world, as well as dozens of national and city governments.
Mitchell has been a leader in 'green' initiatives throughout his career from work in the early 1970's planning the first residential community with a fully recycled gray water system to current work on self-sustaining communities in Europe and China.