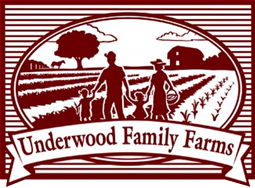 May 29, 2018, Beijing China. Underwood Farms has agreed to supply MCM with expertise and their famous IP to help develop Agritourism in China. As one of America's leading agrictourism farm, Underwood has created an ideal model for agritourism development in China.


Recently, Jinnan Education Bureau announced a trial project that manages study tours for primary and middle school students. It is the first Chinese "research study" to standardize and regulate study tours. Parents can refer to Jinnan's paper and formulate their own questions. The paper clarifies that study tours include farm explorations, practice engagement, summer camps and team training to name a few types of study tour activities. Participating rural vitalization, rural complex and agritourism share in the agricultural study base for students.


Dating back to 1867, located 50 miles north from Los Angeles in Moorpark, Underwood Farms has a long agricultural history at its 1,212 mu plot. Open year round, it receives more than 600,000 visitors annually, with 60,000 students participating in study tours, which generates considerable revenue for the farm. Restaurants, agricultural product sales and education and a shop serve the greater Los Angeles region.


Here are a few benefits that Underwood Farms provide:
Underwood Farms serves tasty dishes with ingredients sourced from their farms, a farm to table practice.
There's an intimacy with nature
Offers a farm experience that nurtures parent and child interaction
Provides an agricultural education, a place for a good relaxing "Lifestyle of Health and Sustainability"
UNDERWOOD FARMS FEATURES
Farm Center
Farmers' Market
Animal Show
Parent-child Pick your Own Produce
Study Tour / Agricultural Education
Camps
10 Birthday Party Venues
Big Events include "Springtime Eastern", "Fall Harvesting" and "Christmas"
Underwood Farms truly believes the educational power of parents and children leaving the city to agricultural experiences. They encourage a healthy lifestyle, learning to care for the land and nature and understanding the real story behind food production. Underwood programs makes learning interesting for children, growing children's interest in nature and farm knowledge through hands-on experiences. Underwood Farms gives a unique experience that meets the demands for schools and the community.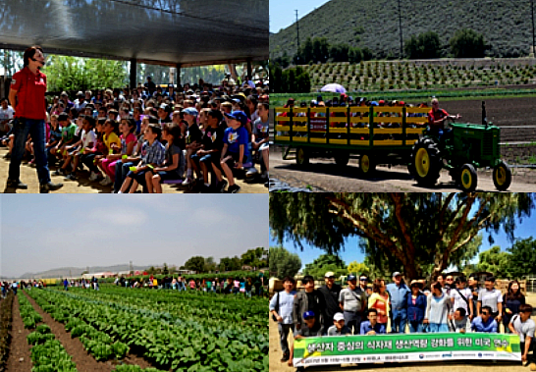 Underwood Farms' is designed as an "Educational Landscape". For instance, the animal show helps children understand animals through interaction. The "Educational Landscape" transforms the farm into a place of study by virtue of interaction. Educational researchers have found that the best way for children to learn is through play, especially in environments where children can interact and make their own choices. "Educational Landscapes" encourage children to explore nature.


Farm Camps offer spaces for children to play, acquire farm knowledge and pick their own fruits. Underwood offers countless programs from jam making, feeding animals and vegetable growth observation to name but a few.


FARM CENTER

Underwood Farms creates a lasting memory for the family, by providing shared farm experiences. Tourists can pick their own fruits and vegetables and learn about animals, while having a great time. It's an excellent choice for a family experience.


HOLIDAY EVENTS

Underwood Farms holds a two-week long Easter festival every spring, with activities like animal racing, visiting the Easter bunny and car races, to name a few activities.


In the fall, there's a five-week harvest festival with lots of fun to be had! Tourists can enjoy track touring, get lost in corn mazes, climb hay pyramids, listen to live bands and entertainment, see animal shows and interact with animals, cheer on pig races, partake in games like horse barrel races, take selfies by intricately decorated hay spiders and compete in pumpkin patch games.